Hi Kids,
We're still chugging along, like The Little Engine That Could…
Here's what's happening:
We held another raffle and Jon won. He chose the ANT-MAN trade hardcover donated by Matt and Greg and the gang at AGE of Comics
Meanwhile Julie is still working remotely
Whilst here at Q-Town HQ…
Jeremiah is working               Alanna is working              Brittany is working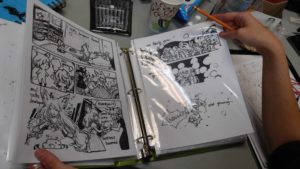 Katie is also working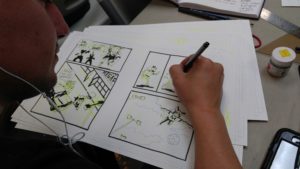 Paul is inking
Ryk is drawing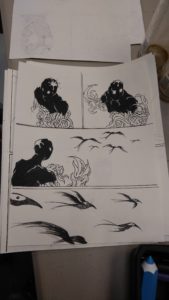 Soto is finishing another page
So while we have a few minutes, let's thank another sponsor, our pal Margaret at Old West Comics & Games, who donated many classic and vintage comics.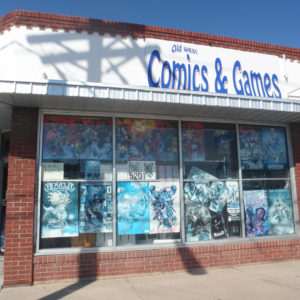 And what do you suppose keeps this machine going? Bagels from Wolfe's Bagels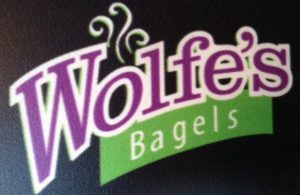 And then there's other foodstuffs donated by us at Larntz Enterprises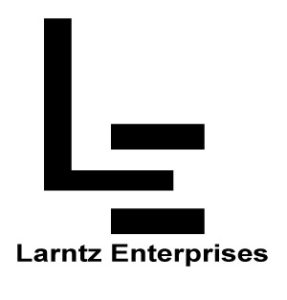 Thanks to all of our wonderful sponsors!
Back soon with Hours 12 and 13…
Stay Well,
Your pal,
Chuck