Hi Kids,
Things have really slowed down, folks have left, and those of us who are still here, are, in fact, still here…
Folks like: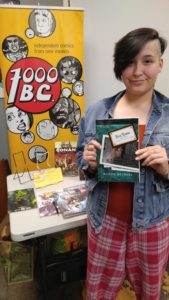 Brittany, who won!
Julie, who is still working remotely
Jeff is working                 Jeremiah is leaving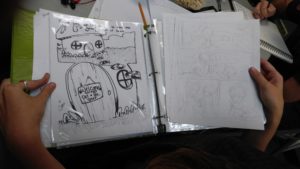 Katie is still working, too…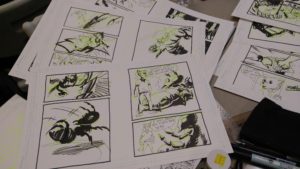 Paul is buggin'… and on track…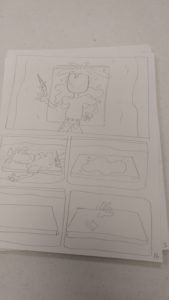 Ryk is drawing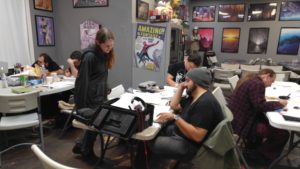 The Hour 16 Field. Things have dwindled, eh?
Back for Hours 17, 18,and 19…
Your pal, and pretty sleepy,
Chuck