We're back, Kids!
A quarter of the way through now, and everyone's still working away, we get pizza, and there is much rejoicing as we choose another 2 winners!
First, the field of participants as it stands now…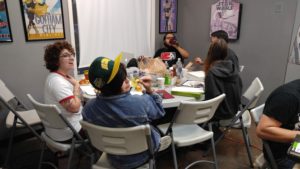 Hour 6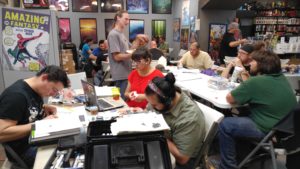 Hour 7
But first Ben "Neb" Girven, of Oops… I Just ARTed! brought us all PIZZA!!!
Gosh, thanks, Ben!
Then we chose another winner, and it was Gabe, who chose The Rawhide Kid, donated by Lobo Anime and Comics.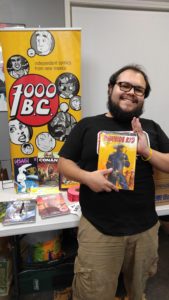 Our old pal, John dropped by to lend moral support, because, "Good God Jim! He's a writer, not an artist!"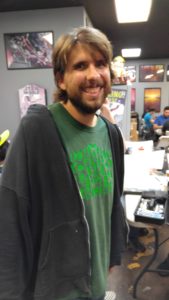 We had a blast from the past, circa: 2013, when Jon and Austin and Monica came by.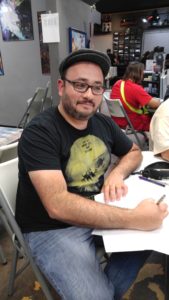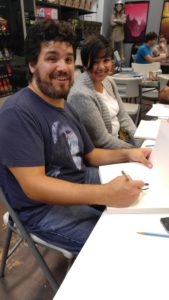 Then Matt arrived and got right to work…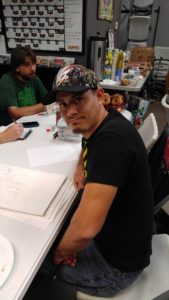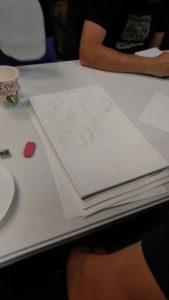 Hour 7 rolled by and we chose another winner: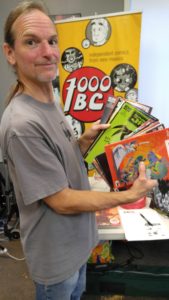 It was Jeff, and he chose the complete run of Samurai Jack comics, #1-20, donated by Ryk!
Thanks, Ryk!
So, then we all munched pizza, and carried on…
Back with Hours 8 and 9…
Your pal,
Chuck